T-Burger Station
A must stop on our hunt for the best burger in Rome. T-Burger is a young and innovative brand. As part of the T-bone station group, it is halfway between a fast-food and a restaurant. They also do delivery. The burgers are made with beef of national origin and strictly fresh. The meat is chianina beef or even black angus. The bread is supplied by the antico forno Roscioli, a specialty already selected in our food section, and you can choose between different variants: classic, five cereals or gluten-free. T-Burger Station is located near the Pantheon in Via della Palombella and also in the offices in Via Appia and Piazza Istria. It's open for lunch and dinner every day (click here).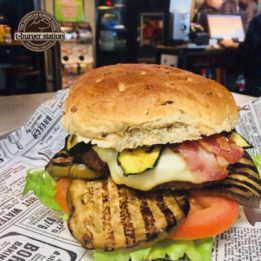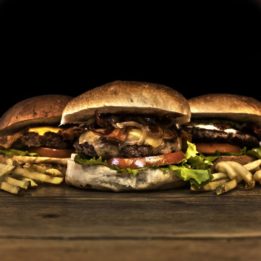 Ham holy burger
Ham holy Burger is one of the first forerunners of the Italian hamburgerie. Their idea comes from "consecrating" the meat, hence the name  Holy (sacred). The hamburger is considered an Italian gastronomic excellence here. Every month the restaurant offers a different hamburger inspired by a particular theme. The variety of ingredients to accompany the burgers are many and particular. There are the pepperoni burgers, made of black pig with scamorza, grilled peppers and barbecue sauce, or the fassona burgers (piedmontese bovine breed) of the La granda breeder. The meat and ingredients are all exceptionally PDO. The service is very original, each table is equipped with an iPad and you can choose your favorite meat to eat and order. You can also browse using the Wi-Fi whilst waiting to eat. You can place in order even from home via an app. Get yourselves down to Ham Holy Burger, located in via Chiana and via Brescia, to find one of the best burgers in Rome.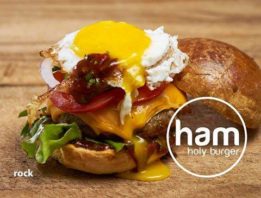 The meat market
Considered the headquarters of all the Roman carnivores, The meat market is a fusion between a butcher and a typical American hamburgeria, where the meat is highly selected. It's considered the master for burgers in Rome. You can choose between Chianina,  Fassona or Marchigiana. In the menu you can find a range of sandwiches with burgers divided by Italian or foreign regions combined with the typical ingredients of the associated country. Together with the hamburger, you can get cold cuts, cheese and salad. There are numerous Whilst waiting to be served you can read the newspaper L'Espresso del carnivoro, offered to the more curious customers, with information about the place. The meat market is located in the central area on Corso Vittorio Emanuele and will be opening soon in Testaccio! In these places you will find by far amongst the best burgers in Rome!